My Favorite Stories From Training Prison Dogs!
Two blogs in less than 24 hours?  Don't get too used to it. . . it just so happens that both of these articles were written and published/delivered to me around the same time.  Today's blog is all about favorite stories that I've accumulated from spending 11 sessions training dogs with the New Leash on Life-USA (NLOL) prison program!
Anyone who knows me personally has likely heard me speak about New Leash on Life-USA, a fantastic organization that I've been working with since it's inception 3 years ago.  Whether we've walked dogs together on one of NLOL's socialization day hikes, I brought a New Leash dog with me to use as a lesson distraction with your own dog, or I had to run out of a lesson because "Crap, I have to be in prison within the next 20 minutes!!" (BTW, that statement always turns heads when it rolls off of my tongue at a lesson with a new client!); chances are, you've heard me profess my love for this org.  And maybe I even shared a story or two with you about my time with the inmates and dogs.
So when the Association of Professional Dog Trainers asked me to write an article for their magazine The Chronicle of the Dog on a topic that I was passionate about, how could I not choose to tell some New Leash stories?  After all, it's one of the best learning experiences that I've ever had as a dog trainer.  Go ahead and click on the tabs below to read the full article: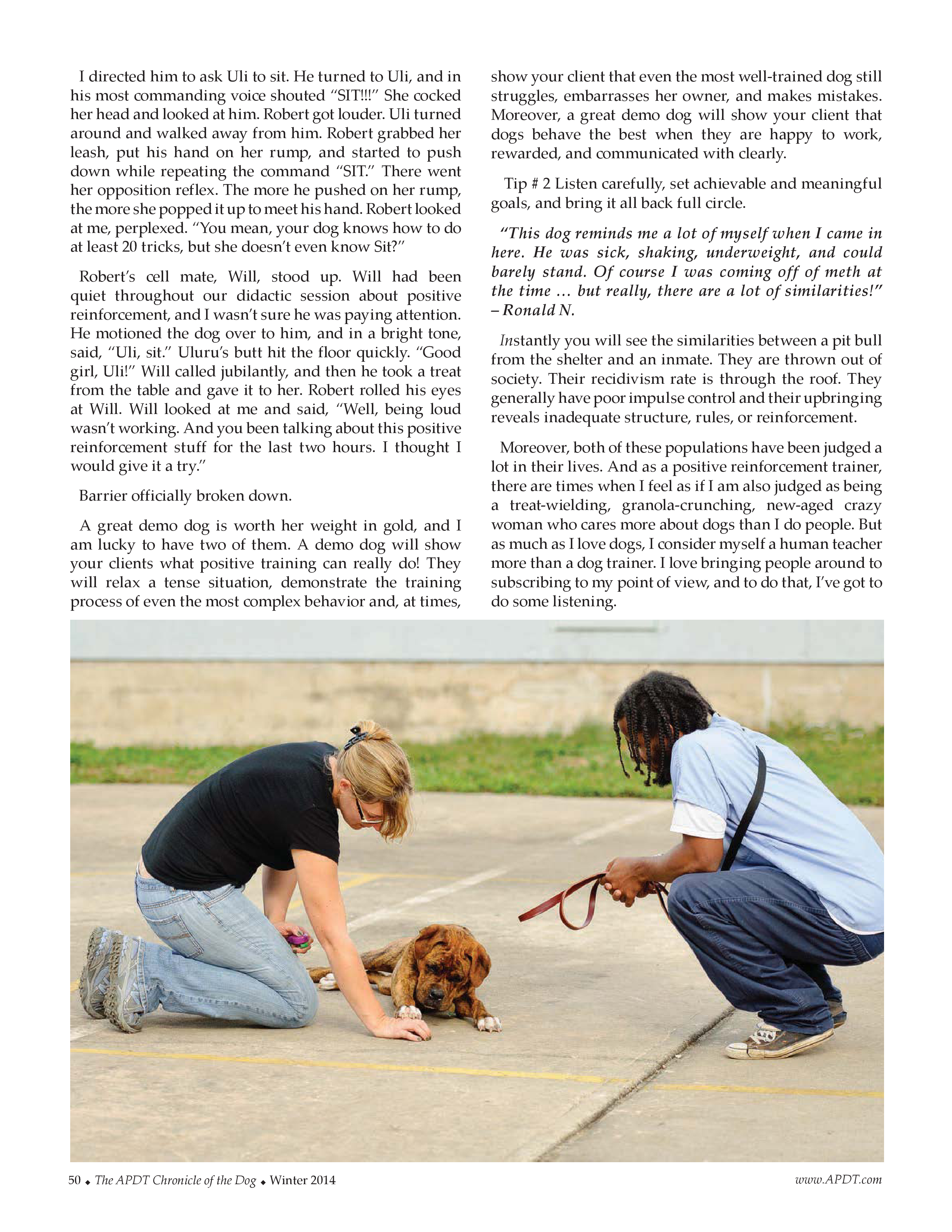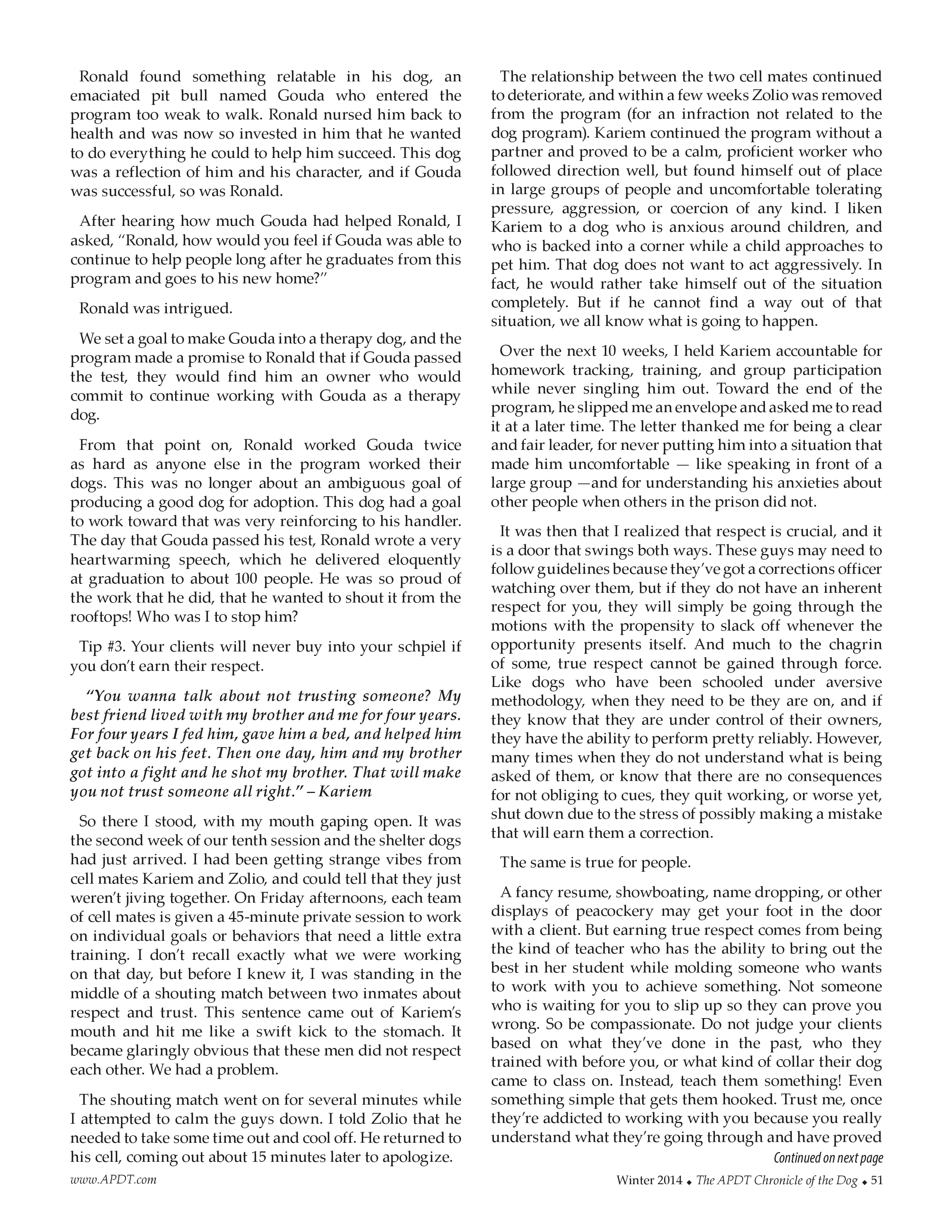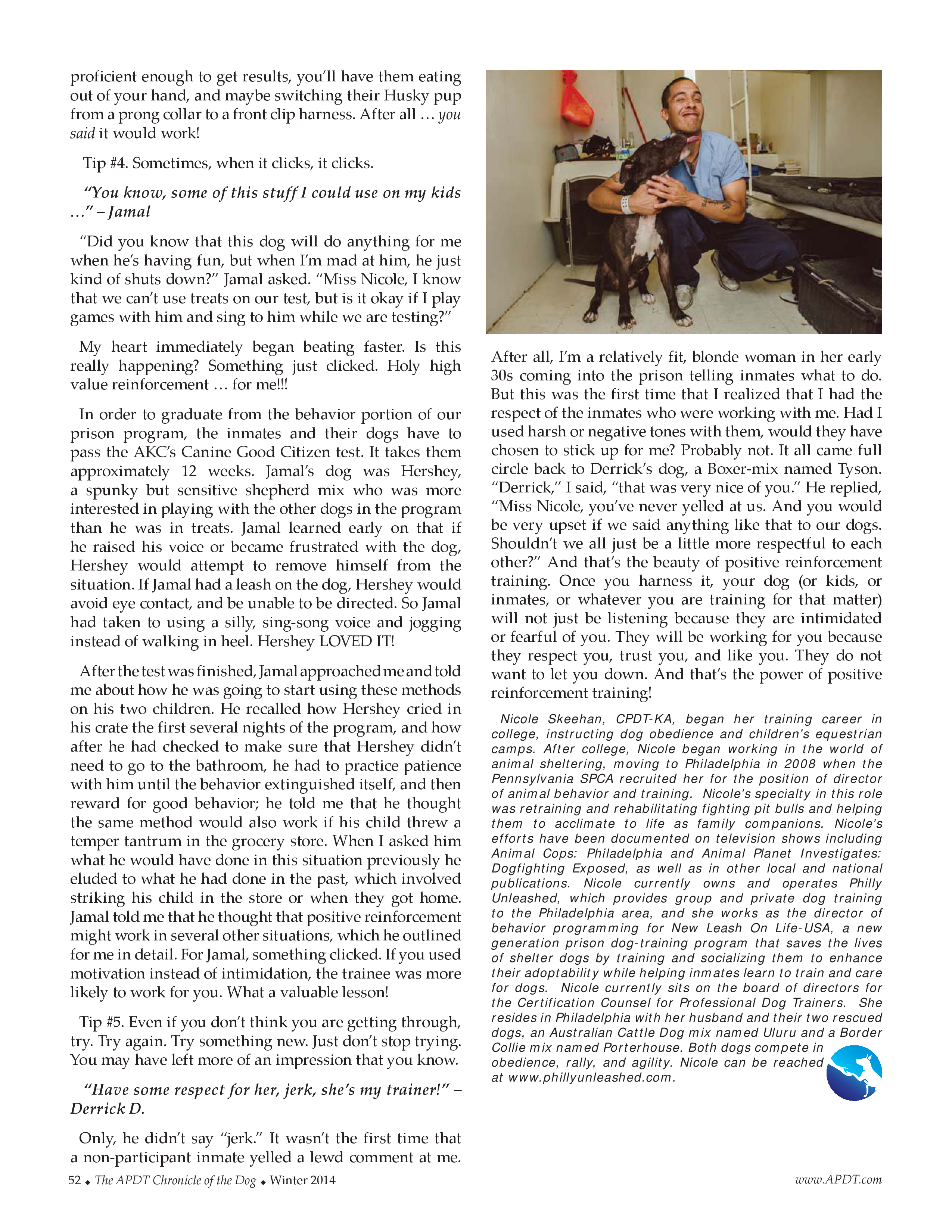 So there you have it!  Some of my favorite stories from the inmates.  I hope you had as much fun reading this article as I did creating it!  And of course, I encourage you to log on to New Leash on Life-USA's website to find out all of the other cool things going on with this amazing organization!  And if you want to learn more about what Nicole Larocco-Skeehan's been up to, she's got a new website chock full of training tips, speaking dates, and seminars!
And remember, feedback is always welcomed. . . so feel free to share this with your friends or let me know how you feel about this program in the comments section below!  Happy Training!