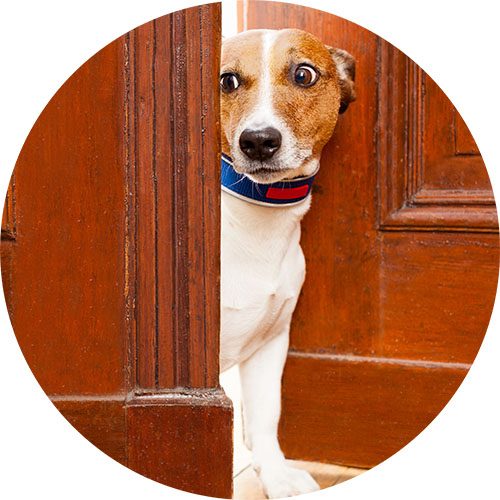 Fear of Going Outside
Have a dog that is scared of being outdoors? We see this often, especially with dogs who live in the city, and we can help!

We recommend scheduling an in-home consultation with one of our professional certified trainers to determine the reason why your dog is acting this way. During the consultation, we will observe your dog's behavior when appropriate, take a full history, develop a behavior modification and management plan, and get you started working on the plan. The initial consultation usually lasts 1-1.5 hours. From there, we offer follow-up sessions that are each about an hour long. Contact us to schedule your consultation today.