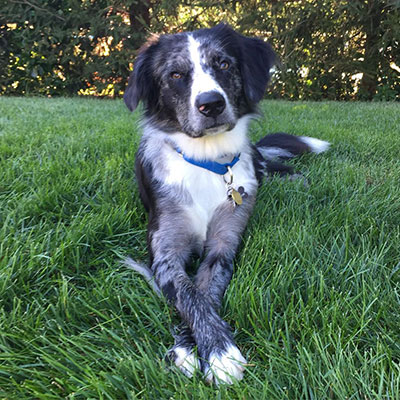 Christine Bullman began working with Philly Unleashed in 2012 when she enrolled her bright but spirited adolescent Labradoodle, Cole, in our Canine Good Citizen/Therapy Dog Preparation course. By the end of the class, Christine found herself hooked on dog training. She immersed herself in all aspects of canine behavior and training by reading any dog behavior book she could get her hands on and attending many classes and seminars on dog training and canine behavior and thought process.
Christine joined the Philly Unleashed team in 2014 as a class assistant and eventually worked her way in to being a class instructor. Her favorite part of this role is facilitating the human-animal bond between new dog owners and their recently acquired pets. She has a special knack for understanding the difficulties that dogs who have recently been adopted experience when transitioning to life as a loved companion dog; and enjoys sharing this knowledge with new pet parents who may need a little advice or sometimes even just a shoulder to lean on when working through the transition. Christine is an AKC Canine Good Citizen Evaluator.
Christine has a dual degree in Psychology and Philosophy from Rutgers University, and a Masters of Social Service from Bryn Mawr College. When she's not training dogs, she is a licensed social worker who counsels children and young adults with behavioral disabilities. She has successfully meshed her love of animal behavior with her love of social work by integrating her own dog (a registered Therapy Dog) into her practice for the emotional support of her clients.
Christine lives in Philadelphia with her fiancée, Ben, and her newly rescued Border Collie, Gabe. Christine and Gabe actively participate in group classes and have a special affinity for agility training and sheep herding! Christine is quite the craft beer aficionado, and when she's not counseling dogs or people, you may find she and her fiancée enjoying a leisurely afternoon at one of the area's awesome microbreweries.