Philly Unleashed Gives Back
After helping several clients train their dogs to be service dogs, the staff at Philly Unleashed made the decision to give back to our community by producing our very first service dog from start to finish.  Our goal is to donate this dog to someone in our community who needs a service dog but otherwise is unable to obtain one. In the Summer of 2017, Philly Unleashed welcomed Buddha, an 8-week old yellow Labrador to our team.  He is currently in training at our farm in Medford NJ and is looking forward to meeting his new partner.

We are excited to donate Buddha to his perfect adoptive family; and anticipate selecting his new family by the first quarter of 2018.  The first step to applying for a Buddha is to read the eligibility requirements outlined below. If you meet the requirements, please fill out the form on this page and let us know a little more about the potential recipient and their needs.

For more information about Buddha's journey, please visit this page or check him out on Instagram (@bringingupbuddha).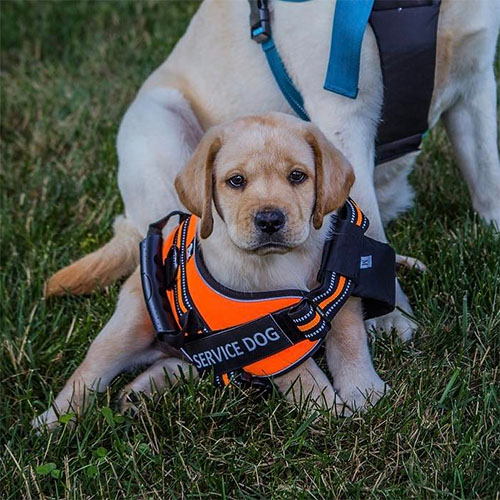 Eligibility Requirements 

Buddha has not been trained as a guide dog for the blind, hearing assistance dog, seizure/diabetic alert dog, or autism/anxiety support dog.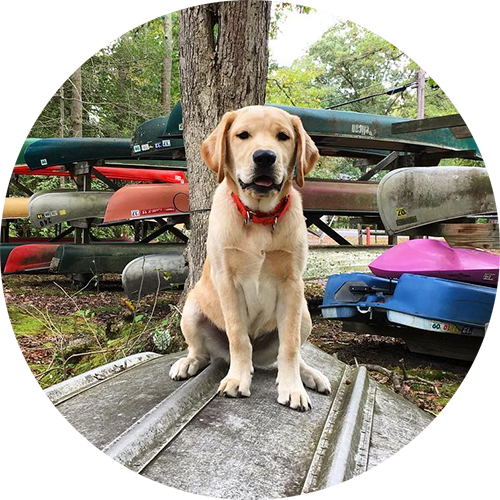 Recipient must commit to commuting to our facility in Southampton/Medford NJ (08088 zip code) 1-2 times per week for training for a period of 3-6 months.
Recipient must provide his or her own transportation to and from our facility.
Recipient has the emotional maturity and cognitive ability to work with Buddha and also possesses the ability to communicate auditory, tactile, or visual cues to Buddha.
Recipient has a disability that requires mobility assistance.

Recipient is over 10 years of age at the time of placement.
Recipient lives in a household that is drug and smoke-free, and where none of its residents has a known allergy to dogs.  In addition, all members of the recipient's household must agree to living with Buddha and contributing to the success of he and his future partner.
Recipient is in a stable living situation, (including financial stability), ensuring that Buddha's emotional and physical needs will be met throughout his life. The typical lifespan of a Labrador Retriever is 10-14 years.
Recipient is willing to be featured in Philly Unleashed marketing efforts.